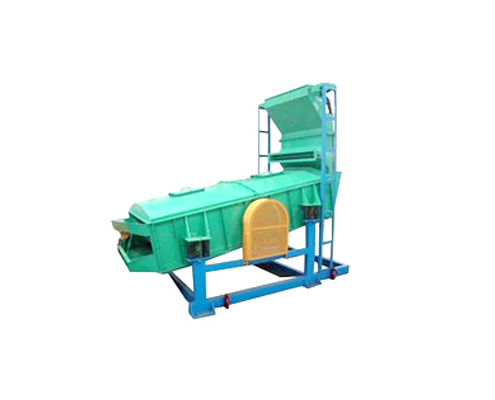 Salient Features:

This is circular motion type vibrating screen with two bearings design.
High speed drive ensures high quality separation at high capacity.
The feed hopper with control gate regulates feed as required and ensures uniform distribution of material across width of screener.
Screen basket mounted four springs stations designed for maximum isolation of vibrations to base frame.
Amplitude of vibrations easily adjustable to meet with separations needs.
Screen baskets supplied with sturdy base frame for easy installation at site.
Ball cleaning system provided to keep mesh free of clogging.
Several models available up to 50 TPH capacities.