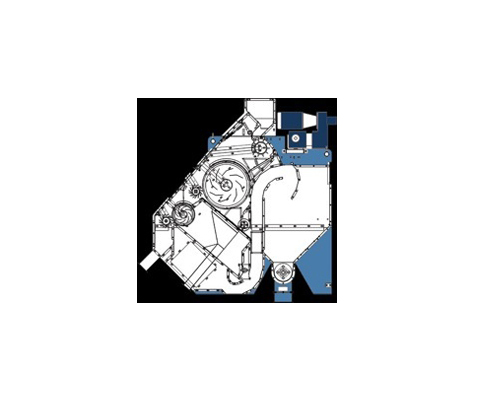 Salient Features:

It is designed to be installed directly before many cleaning machines which require pre-cleaning of the incoming product before finish cleaning.
It is high capacity pre cleaner to scalp oversize impurities from grains, seeds, etc.
Its functions includes scalping, re scalping and aspiration in a single machine to provide a high capacity method for removing roughage, light fines and chaff and jute bag threads in a single pass.
Incoming grain passes through a rotating wire mesh/perforated scalping drum which eliminates roughage and other oversize materials, and re scalping drum reclaims good material from the over, and high capacity aspiration system that removes the light materials.
Feeding is controlled with controlled lever on feed hopper.
Optionally — feed roller can be provided with variable speed drive for precise control of feed.