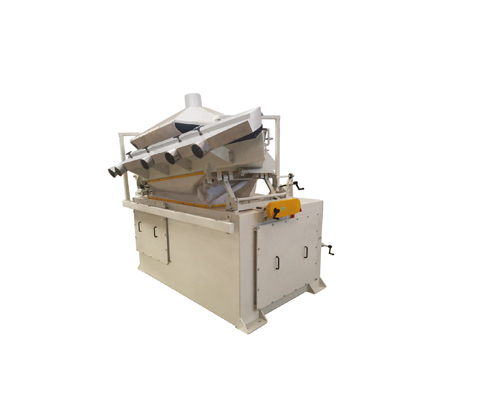 Most perfected Gravity Separator working on the principle of vibrating motion and fluidized bed.
Pressure type model is economical Density Separator producing 3 to 5 Grades based on specific weights of products.
Vacuum type model ensures most uniform air distribution resulting in to much finer cuts in grading. It also provides clean working in the plant as dust is aspirated to cyclone.
Easy to adjust controls of Feed, Air, Speed, Deck- Elevation, Pitch, Torque & Runoff permits highest degree of separation with best possible settings.
Capacity Range :
Upto 5 TPH.