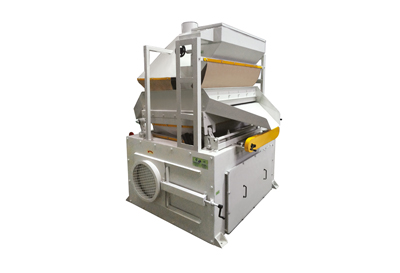 Combined action of vibrating motion of fludized bed creates separations of stones or any other impurities heavier than products.
Pressure type destoner is economical and simple to operate.
Vacuum type destoner ensures better air distribution and provides dust free working in the plant through totally enclosed aspiration system with cyclone.
Controls of feed, Air, Deck Elevation, Pitch, Speed facilities almost complete removal of heavy impurities from products in one pass only.
Capacity Range :
Upto 20 TPH.